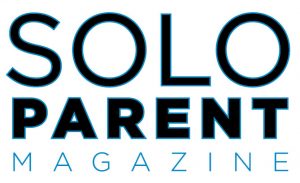 Thank you for submitting to Solo Parent Magazine. Your voice is a voice that we think would benefit parents raising their kids in non-traditional families around the world.
Our mission is to create an online and real-time community for single, widowed, divorced, and non-traditional families so that they can share experiences, information, resources, and build community.
We strive to empower a group of people who are struggling to raise their children in a culture where traditional, two-parent households are viewed as the norm. We envision a world where all families are whole, all families are "normal." We envision a world where parents can be proud of their choices, and can find the support to raise their children to be proud of their upbringing and can thrive.
Submission Policies:
Solo Parent Magazine looks forward to members of the public submitting user published content or user content (e.g. articles and related links and images, etc.) to Solo Parent Magazine in connection with our website ("User Submissions").
Solo Parent Magazine is now accepting User Submissions in the following categories:

Health (all areas – physical, mental, emotional, and spiritual)
Wealth and money matters
Separation, divorce, being widowed
Choosing to raise kids outside of partnership
Dating, relationships and sex
Parenting, co-parenting and blending families
Seasonal topics—relevant to holidays, events and time of year
Legal matters pertaining to custody, personal rights, domestic violence and divorce.

User Submissions remain the intellectual property of the individual user. By posting content on our website, you expressly grant Solo Parent Magazine a non-exclusive, perpetual, irrevocable, royalty-free, fully paid-up worldwide, fully sub-licensable right to use, reproduce, modify, adapt, publish, translate, create derivative works from, distribute, transmit, perform and display the User Submission and your profile information, including your voice and/or likeness as contained in your User Submission, in whole or in part, and in any form throughout the world in any media or technology, whether now known or hereafter discovered, including all promotion, advertising, marketing, merchandising, publicity and any other ancillary uses thereof, and including the complete right to sublicense such rights, in perpetuity throughout the universe.
User Submissions are not confidential, and Solo Parent Magazine shall be under no obligation to maintain the confidentiality of any information, in whatever form, contained in any User Submission.
We reserve the right to edit all submitted content without permission. We will respect the integrity of your submission, while matching it to the integrity of our magazine. By submitting to Solo Parent Magazine you acknowledge that you accept our terms and conditions which can be found on our website here, and any form of editing that might occur by the Solo Parent Magazine editorial team.
Please note that Solo Parent LLC provides no guarantees that your post will be published and reserves the right in its sole discretion, which articles will be published and when they will be published.
General Writing Style and Suggestions:
Every article we consider must answer the question, "why is this relevant to solo parents?"
Our readers are people like you. We want to project an attitude of camaraderie. We want to be the friend next door who brings a bottle of wine and some good advice. Maybe we're a little snarky, maybe we're a little world-weary, but we're never cynical or mean. Please be concise in your articles, because our readers are solo parents, after all. They just don't have time to wade through every little he-said, she-said detail. Be informative. Be funny. Avoid using clichés, avoid rhetorical questions, avoid using filler words or words that aren't absolutely necessary. Try to find a conclusion that takes the reader to a higher place, or a deeper understanding of what they might be going through. We are creating a community, and we want people to keep coming back.
For consistency and quality, we ask that writers adhere to the AP style– a brief outline of which can be found here.

Please send submission as an attachment (Word doc). Include your full name, email address, mailing address, and date of submission in the body of your email.
Name the document and the subject line of the email clearly with the article title and your name.
All submissions should be in Arial 12pt, single-spaced.
Paragraphs should not be indented.
Kindly include a suggested headline and one sentence sub-headline for your story.
Please insert any hyperlinks in Microsoft Word.
Articles should be 500-1,000 words, proofed and post-ready.
Please include up to a 50-word bio with a photo. Image sizes should be the following:

150×150
Jpeg format
72 dpi
color (RGB) or black and white

Include any relevant photographs at the end of the story, along with captions and photo credit information, if applicable. Permissions or rights to any photos you submit with your stories are necessary.
We will not accept material that is sexually explicit or contains hate language/slurs. This includes text, video, and/or photos that are part of submissions.
When writing research-based posts, please make reference to any study that supports your site (e.g. "The 2013 Census Bureau report shows…"). All research must be available to the public. All original content must be original unless otherwise stated.
You must own the content you submit, and it must be unique.
Email submissions to editor@soloparentmag.com