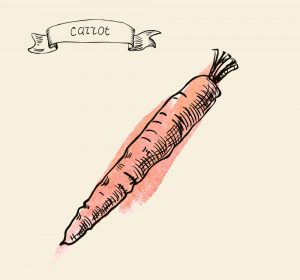 When I was in my early twenties, I found myself in an apartment leasing office. My two future roommates stood beside me, and we prepared to sign a year-long lease together. The rent was high, but completely feasible when it was split three ways. We would each have our own room, and we planned to split the costs of electricity, internet, cable and water to save money.
After I signed, I saw a woman in her late twenties walk into the same leasing office. She had two little boys with her, and she needed to find a place to live. Obviously, a three-bedroom like the one I'd just signed for would have been ideal for her family. Her tiny roommates, however, were clearly unable to pick up their share of the rent and utilities for the ideal space. When the leasing manager told her the cost of rent, I overheard the woman explain that she could only afford a one-bedroom.
That's when it first hit me—even though I was still years away from having a baby and then becoming a solo parent—the cost of parenting as a solo hits twice. I was a naïve 22-year-old, but my heart went out to the woman who was simply trying to find a place to live. I wondered how she could possibly afford the rent on a one-bedroom, when she clearly shouldered the costs of raising two boys on her own, and had no partner with which to share the cost of living.
If you're a solo parent, you know that woman's plight. We often raise our children on our own dime. And then, because we can't split costs or responsibilities with a partner, a higher percentage of our paycheck goes to buy the same items that cost proportionately less for families with more traditional arrangements. I'm not talking luxurious items, either. I'm talking a two-bedroom instead of a one-bedroom apartment, or childcare, or food, or health insurance.
Consider the following WTF moments from friends of mine who are also solo parents.
A solo mom works two jobs to make ends meet. She knows that her grocery bill is outrageously high, but she doesn't have the time or the energy to effectively meal plan, coupon clip, or strategize how to lower her grocery bills. She feels stuck in her second job, and it's just because she's desperately trying to stay one step ahead of the bills she doesn't have the energy to lower.
Another solo mom could not miss one more day of work, lest she risk her job. This mom made only $12 per hour. One day, her son woke up with a stomach bug, so she rushed him to a sick childcare center, since she had no other backup plans and no partner to help her. She ended up having to pay the $75 sick childcare enrollment fee, as well as an additional $8 per hour for the day. This cost was in addition to her normal monthly childcare costs. She made $96 at work that day, and paid $139 for the right to do so.
I know a solo mom who finally landed a job making $13.50 an hour instead of $10, and felt thrilled that she could more easily care for her three boys with the increased rate of pay. Unfortunately, the $595 increase in monthly pay caused her Section 8 rent to increase by $300 and her food stamps to decrease by $300, thereby cancelling out her pay raise entirely.
I have a strong dislike for complaining about my lot in life as a solo parent. But y'all, this solo parenting stuff is freaking expensive. It feels like running around on a hamster wheel, in which we work harder and harder to make ends meet. The proverbial carrot, however, is always just outside our reach from where we are stuck spinning. And when we're spinning, it's hard to stop and think critically about how to step off of the wheel.
I've seen a couple of solo parents successfully make a wild leap towards the carrot and win. It only seems to happen with a healthy dose of creativity and risk-taking. For instance, a good friend of mine was able to make rent in San Diego because she found another solo mom with which to share rent, utilities, and childcare costs while their kids were young. Another friend of mine lives in a beautiful and expensive Seattle neighborhood with great schools. She can only afford it because she found two young and trustworthy grad students who were comfortable living with a family for the chance at low-cost rent. These moms were able to creatively cost-share, and they feel like they're making it, even though the odds are stacked against them.
Last year, I decided that I couldn't deal with outrageous rent, utility, and childcare costs on my salary as a freelancer and social worker. I was inspired by my friends who are creative solo moms, so I searched for months to find a house that would work for my plan. Finally, I found a lake house that had a tiny guest house in the back. I jumped at the sale, bought the place, and put it up for rent. My daughter and I moved into the guest house, and now I rent the main house for $2000 per month, which is $150 more than the mortgage payment. By some wild and leaping chance, I grabbed at the carrot and escaped the wheel.
Certainly, the costs of solo parenting are outrageous and often cruel. How will you choose to creatively overcome? Do you feel like you can?