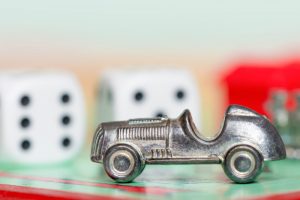 It's no lie. Being a solo parent is expensive. Solo parents who are living on a single income are more likely to have trouble making ends meet than any other parents. That's why Solo Parent Magazine wants to give you, Solo Nation, some tools to make ends meets when the going gets tough.
EBT and SNAP
The EBT program, also known as "food stamps," is an assistance service used for buying food and plants which produce food. In the past, though it wasn't legal, some stores would accept food stamps for paper goods, household supplies, and even cigarettes. Today, the funds are placed in an account linked to an EBT card, so it's impossible to buy things that aren't covered. However, you can get more bang for your "buck" if you plan carefully and keep your eyes open.
EBT does not allow you to buy hot foods in many states, but it does allow you to buy plants, bushes, seeds, and even trees — as long as they produce food. This means you can plant a garden that will produce this year and provide you with hundreds of dollars worth of groceries. You can also plant trees and bushes that will produce for years to come, saving you grocery money every year… all while producing healthy food.
Some farmer's markets accept EBT, allowing solo parents to enjoy the colorful, festive environment of an outdoor market, while the kids try samples and choose farm fresh produce. Check your local markets to see if they are participating in the EBT or SNAP programs. This link to the USDA's  SNAP and Farmer's Market site provides information about participating farmer's markets. Click on the map on the right side to find a comprehensive list of farmer's markets in the United States that take EBT cards.
Check to see if your local ethnic food markets take EBT. These markets may have fresh produce and good meats at  lower prices than chain stores.
Working with WIC
WIC (Women Infants and Children) is a program designed to be used by mothers and children. Nearly 9 million people use WIC benefits each month. Mothers first need to go to a WIC office to become qualified for the program. WIC isn't intended to supplement grocery bills, rather it's meant to ensure that women and children get the right kind of groceries. WIC vouchers are dependent on the age of a child, so that a breastfeeding mother gets plenty of milk and protein, or, alternately, baby formula and other healthy foods. As the child gets older, the items offered are adjusted to meet the nutritional needs of a child's age group.
WIC vouchers can be used in many stores. Some farmer's markets accept WIC vouchers as well. Pay close attention to the vouchers so that you know which brands are covered.
Perimeter Shopping
Here's a killer shopping tip: to get what you need at the supermarket (as opposed to junk food and things you don't NEED), stay near the perimeter, or outside aisles, of the store. This is where meats, breads, fruits, vegetables, and dairy products are located. The middle aisles are where the more expensive items are. Save money by making your own meals from fresh foods, and reap the health benefits at the same time. Here are some great low-budget recipes and meal plans.
Cash Assistance and Special Savings Plans
Those who qualify for food stamps or EBT may also qualify for cash assistance in the form of Temporary Assistance for Needy Families, or TANF. TANF is offered in lieu of child support, so if you receive child support, you aren't likely to get TANF. If you don't get child support, signing up for TANF may also benefit you in another way, as the government may represent your case when you go to court to obtain child support.
There are other programs to help with cash assistance, such as PELL grants, which pay for a portion of your college tuition and don't have to be repaid. PELL grants are included in an income verification process, but they don't necessarily exclude you from qualifying for assistance. In fact, while studying in college, you may not be required to work the hours that you would be required to work if you weren't in school.
Consider applying for an IDA (Individual Development Account). IDAs are special savings accounts designed to assist low income people through matched savings and financial education. IDAs reward the monthly savings of people who are trying to buy their first home, pay for college or to start a small business. The funds you put into your account are matched by government and local resources. You can get up to as much as three dollars for every one dollar you contribute to savings. Most IDAs are offered through programs that involve partnerships between local nonprofit organizations known as IDA program sponsors, and financial institutions. Check out the Social Security Administration's website to see if you qualify for an IDA.
Housing
Housing options do exist for those who live on a minimal income. Some assisted living situations are first-come-first serve scenarios. Those who live in homeless or domestic violence shelters and meet the qualifications for government housing are sent to the top of that list. But there are also vouchers which can be used towards housing. Look into affordable housing at the Public Housing Agency site.
Do's and Don'ts
Emergencies arrive unexpectedly. Financial emergencies are no exception. Here's our first "do:" Do have a list of resources on hand, such as this article. Don't panic! Investigate and use your resources wisely.
Do be smart with your money. Don't spend it on junk food or frivolous things when you know you have a utility payment coming up.
Don't spend cash on food when you have an EBT card.
Do save your money for rent. Always.
Do try to plan ahead as much as you can.  This will free up a little cash for a treat.
Do visit thrift stores, libraries and free events.
Do use WIC first, then EBT , when planning menu and food budgets.
Do use cash as your last resource when you have other forms of assistance.
Remember that assistance is meant to be temporary, so plan for today, and tomorrow as well. Consider using PELL grants to enroll in college, or sign up for an apprenticeship program. This can work well if you have an infant. By the time you are done with your education, your child will be enrolled in school, and you can be on your way to a debt-free and lucrative future.