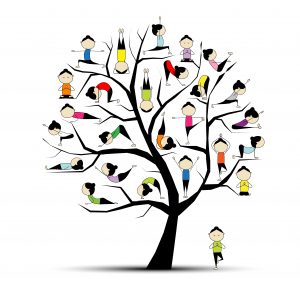 By Zoe Kors – republished from Elephant Journal
As a single working mother, I am very familiar with feeling pulled in several directions at once.
The moment we decide to become a parent, we choose a path of service, and whether we are single by choice or by circumstance, we can decide to experience our situation as victim or warrior.
Here are five ways to find our power in single parenthood:
1. Bare Necessities
Finding time to "do it all" may actually require redefining "all." It is important to identify a hierarchy of needs. What is essential? Be radically truthful. The list goes something like this: clean water, food, shelter. Everything else is optional. We tend to tell stories about parenting based on our own history or societal norms. Peeling away layers of assumptions and expectations, gives us an opportunity to get in touch with what is non-negotiable, and frees us to consciously create balance in the space that is left.
2. Re-purpose Desires
Dreams can become limitations because they are so specific. In our hierarchy of needs, there are times when we are simply caught in survival mode. In these moments, we must remember who we are. Once upon a time, I had a dream of being a rock star. I had something to say. When I had my first child, I traded my microphone for a laptop and started writing. The delivery system has changed but the song remains the same. It's not about what we do; it's about who we get to be. Our dreams can live on if we are flexible in how the essence of our desires manifest.
3. Compartmentalize
Divide up your time and be fully present to the task at hand. This is a muscle that can be developed. When you are working, really focus on work. When you are parenting, be wholly present to your kids. When you finally carve out time for yourself, do it without guilt, even if you choose to do nothing at all. When we let ourselves off the hook for what we are not getting done, it frees us up to celebrate what we are fully showing up for in each moment.
4. Power in Vulnerability
Asking for help can make us feel vulnerable, and so we often bobble the request. And if you are like me, the best way to get things done is to do them yourself. The flipside of my "Supermom" card reads "Supermartyr." In order to feel supported, we must relinquish control. Get really clear about what it would mean to feel supported. How would that manifest? Help people help you by asking for specific things. You may need to form new associations. For instance, there are single parent groups who trade childcare responsibilities for time off. Enroll your kids in the idea of family teamwork. Foster a supportive and compassionate environment at home.
5. Self-Care
When the plane is going down, put on your own oxygen mask before you help your child with theirs. Your own needs rank high on the hierarchy of needs. Do not pretend otherwise or they will come out sideways. My kids are very aware of what happens when I skip yoga. For them, a post-yoga mom is on THEIR list of needs.
It is helpful to remember that everything changes. When things are particularly difficult, we tend to feel like it will be this way forever. Just as a child goes through developmental stages, so does our ability to experience the perpetual expansion and contraction of life.
We learn to move through life gracefully by increasing our capacity to hold discomfort.
Lean into the knowing that "this too will pass."