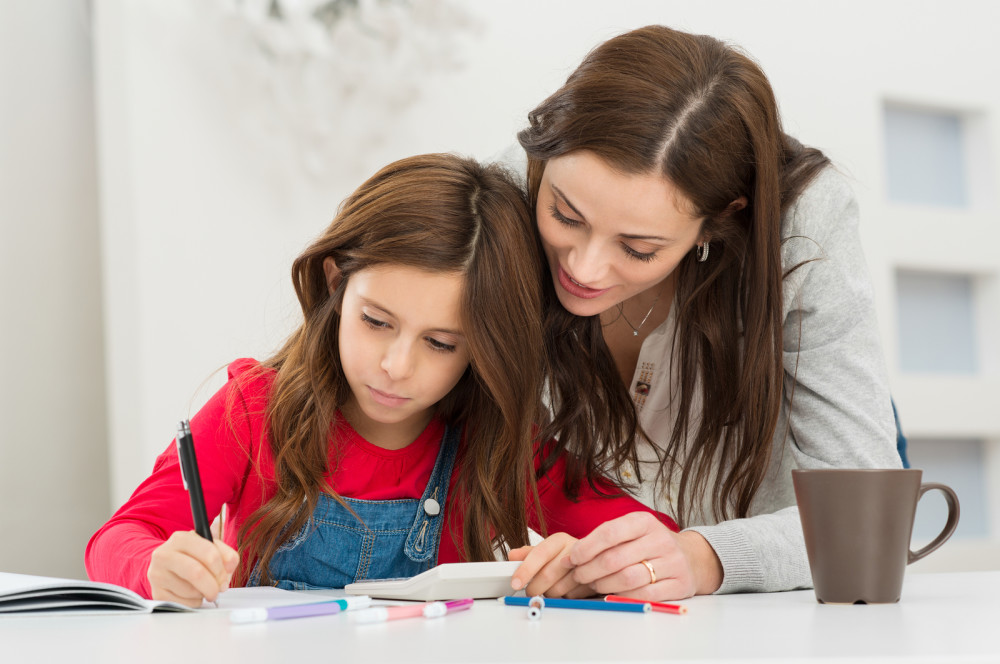 Homeschooling your child as a solo parent can seem like a very nice idea. Somebody else's nice idea– I mean, isn't it expensive? you might ask. How do I get the resources I need? And won't my kids get bored?  But homeschooling has become an attractive option for many solos– precisely because it allow us more time with our kids and gives us control over what they are exposed to. Believe it or not, there are many resources out there for parents who are interested in educating their child at home. Read on!
From Breakfast to Dinner
You might think you're saving money and time by sending your kids to public school, but you may be sold short. Some school districts are overcrowded, and some are downright dangerous. Homeschooling can be the option that allows you to educate your child thoroughly and with less overhead than you might imagine.
The average cost of meals for the school year– including breakfast as well as lunch– runs in the $1,200 zone. Overall, that might not sound bad if you have a decent income. If you don't, you may qualify for free or reduced meals at school. But what is the quality of the food kids are given at school? Chicken nuggets and tater tots, anyone? Is that a way to feed a hungry mind?
In 2010, it was estimated that the average cost for medical expenses for children was $2,123. Since it's no secret that diet has a significant impact on health, you might consider how those processed meals are impacting the health of your child. These are meals you could be moderating at home so that your children get the nutrients they need in the quantities they need. Homeschooling allows opportunities to teach your child some life skills by having them help you browse for coupons, or moderating the shopping list for bulk discount stores.
A homeschool garden packs a serious punch for your wallet, as well for the biology curriculum. It's a means by which to introduce your child to organic nutrients, a grocery budget you can live with, as well as fresh air. You might even invest in some Edible Plant playing cards for additional educational activities.
Social Expenses
One of the biggest concerns that people have about homeschooling are the lack of social opportunities. Things have changed! There are nationwide homeschool groups with websites and Facebook pages that make it easy for kids to meet other kids and enjoy new experiences. And homeschool friendships go deeper than the current trends in school; homeschool families tend to avoid focusing on things like name brand clothing because they aren't immersed in that atmosphere.
For new and interesting social options, consider some of the ideas below.
4H: 4H groups don't require that your child be enrolled in the local school district. Here, they can learn more about things they are already interested in, or learn something new. The regular meetings give them a chance to interact with other kids their age without being pigeon-holed.
Local Groups: If there isn't a local homeschooling group in your area, create one. These are great for social interactions, but they also afford you the opportunity to attend events at a reduced rate as a group.
LARP: Live Action Role Play is a chance for your child to get out and meet new people while exploring their own imagination. One LARP, Kanarak, charges just $20 per weekend per person and that includes camping space and meals from Friday to Sunday.
Academic Resources
There are plenty of free or inexpensive resources for families who homeschool. To begin with, you should print out the academic standards for your state for free by going to the Department of Education website. Each state has its own requirements, and the websites are very supportive of the homeschooling trend. Parents can find curriculum materials, support groups and many resources by visiting the state sponsored homeschooling web-pages.
K12: K12 offers tuition-free public schooling so your child can learn from home without wasting time or worrying about some of the social issues or bullying found in the brick and mortar public schools. In some cases, there is help pay to the Internet bill and/or send you a computer for your child to use.
Stanford: Stanford University offers free online courses without any age requirements. Many of the courses offered are self-paced and open for enrollment at any time.
Class Central: Class Central combines free courses from various universities. There are even options for earning credentials.
College: Some colleges offer options for high school students to start on their college level course when they are in high school.
Don't forget about supplementary sites like Funbrain, Clever Dragon, and Ice Cream Social. These sites offer games that are free or very inexpensive so your child can learn and apply what they know to move forward. You can monitor their progress and challenge them to excel. These sites offer free elements to complement your current efforts so that students can apply what they know, rather than rely on things like test scores that might not accurately reflect the student's level of knowledge.
The local library has treasures that only require a library card. Books, computers packed with educational games, free classes and reading groups are all available for the homeschooling family to take advantage of.
Homeschooling doesn't have to be expensive. Developing a curriculum is within your means. The payoff? A safe environment for your kid to learn without social pressure or bullying. And a child who learns that his or her solo parent is committed to education through and through.