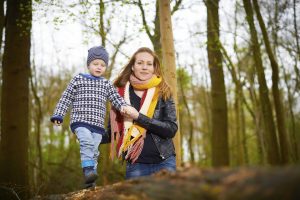 Child and spousal support can be contentious topics among two solo parents. The average child support package in the United States is only about  $5,100 annually. Stretched over twelve months, this amount provides children with little more than $400 monthly.  This snapshot of child support in America today comes from data collected by the 2010 United States Census:
● In the United States, there are 14.4 million single parents of children ages 21 and under
● $23.6 million in child support was received
● 7.1 million custodial parents had an order for child support
● only 2.7 million of these parents, approximately 38% of custodial parents with child support orders, received their support payments in full
What Child Support Does
The name is self-explanatory: it's used to support your child financially. This can cover everything your child needs from his or her parents – food, clothing, shelter and medical needs, as well as secondary needs like school supplies and entertainment. In some families, child support is used to cover college expenses as well.
Many parents who receive child support also receive alimony, or spousal support. Spousal support gives a divorced individual a financial safety net until he or she can complete his or her job training or college education and support him or herself. This support covers expenses the parent and child share: housing, food, utilities, transportation, and childcare.
Getting Child Support
The custodial parent is the parent who has primary physical custody of the child and the greater responsibility for the child's daily care. A custodial parent does not automatically receive child support as part of his or her divorce settlement. He or she must seek it through the court with a child support order.
To file a child support order, contact your state's child support enforcement office. If you do not know where your child's other parent currently resides, this office can help you locate him or her and bring your case to court, where various factors regarding your child's needs and both parents' abilities to support him or her are used to create a child support agreement that meets your child's needs. Every state has its own guidelines for creating child support agreements, so discuss your state's specific factors with your attorney before going to court.
When Your Ex Doesn't Pay
Sometimes a parent won't, or can't, make his or her child support payments. When this is the case, it is best to first attempt to resolve the issue with him or her outside of court. Maybe your former partner is going through personal difficulties that make it hard to pay – talk to him or her about paying what he or she can afford.. If this difficulty is due to a job loss, injury or other long-term financial hardship, he or she can work with the court to get a child support modification.
Sometimes, the court has to get involved with a parent who doesn't make his or her required child support payments. If your former partner fails to make his or her payments, the court may take the following steps to get your child the support he or she needs:
● Garnishing your former partner's wages. This means that a specified amount of money is held from every paycheck and put toward child support.
● Interception of his or her tax return. Any money that your former partner may receive through tax returns is seized and used to pay back child support.
● Seizure of assets. Property such as cars, boats, stocks, and homes may be seized and sold to provide support money for your child.
● Driver's and occupational license suspension. A delinquent parent may face the loss of his or her licenses until all child support is paid.
If these methods of child support collection don't work, you may file a contempt of court order against your child's other parent. A contempt of court order is a charge of disobeying court orders and can result in fines or jail time for a parent found guilty of failing to make his or her child support payments.
As a custodial parent, the law is on your side. Don't allow your former partner to make excuses for not making his or her payments – your child is your shared responsibility. Talk to your attorney about getting the financial support your child deserves.